Skirting Boards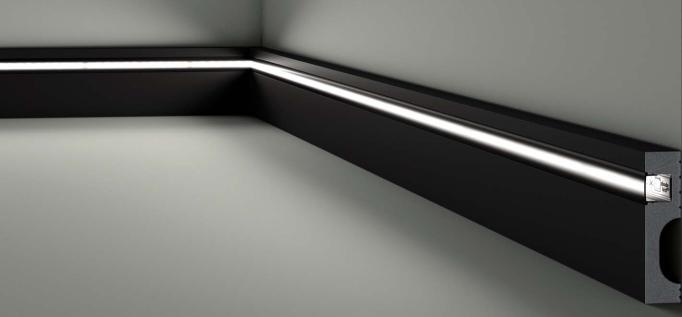 Skirting is more than just decoration. It protects the wall, hides cracks and covers the expansion areas of parquet floors. Without skirting boards, the transition from floor to wall looks bare and unfinished and walls can be easily damaged. 
Our skirtings are also impact-resistant, waterproof and paintable and many models offer additional advantages: they have cavities to hide cables.  And some of our new models can be fitted directly over the top of existing tired-looking or damaged wood skirting boards so there is no need to remove them and risk damaging existing plasterwork.  
Many of our skirting boards are now available pre-finished in a high-quality white paint (RAL 9003) which avoids the need to subsequently paint after installation.  Another time-saver!
And 3 of our latest 2023 models are in a finished black with integrated LED lighting channel for a stunning modern and contemporary look.
For further details, see the bottom of this page.